Pre-Conference Tour: Smart Grid Solutions Demonstration Center
3:15 - 5:00 pm | Monday, April 3, 2017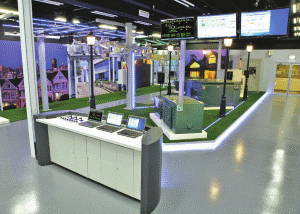 Forum attendees are invited to participate in a free tour of the
Smart Grid Solutions Demonstration Center
at S&C Electric Company's global headquarters in Chicago. The demonstration center will allow you to see, in real time, how smart grid technologies respond to grid issues and optimize power delivery systems. The demonstration center includes interactive exhibits that display S&C's solutions such as microgrids, self-healing technology, energy storage integration solutions and communications systems.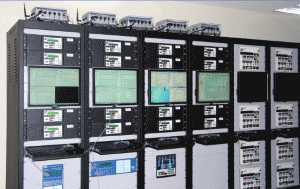 The center's interactive exhibits showcase the benefits of these technologies and demonstrate how S&C's solutions can improve the efficiency and operating performance of the electrical grid, a crucial goal for utilities. The Smart Grid Solutions Demonstration Center features the latest innovations from S&C, including IntelliRupter ® PulseCloser, PureWave ® CES Community Energy Storage, and the IntelliTeam ® SG Automatic Restoration System.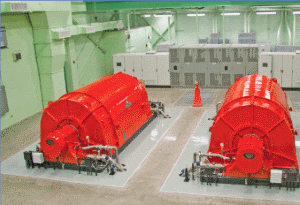 Participation in this tour is complimentary for all Forum attendees. However, you must
reserve
your spot by
Thursday, March 30.
Transportation will be provided to and from the Demonstration Center.

Logistics for Tour Participants:
Tour participants should meet in the lobby of the
Conference Chicago at University Center,
525 South State Street, Chicago, at 3:00 pm.
We will depart the Center at 3:15 and arrive at S&C by 3:45. The tour of the Technology Demonstration Center will be from 3:45 - 4:45 pm, and attendees will be dropped off back at Conference Chicago at approximately 5:15 pm.
Please note that only those who have pre-registered will be able to attend the tour. No onsite sign-ups, please.